The 5-year forecast (2022-2026) of Video On Demand (VOD) market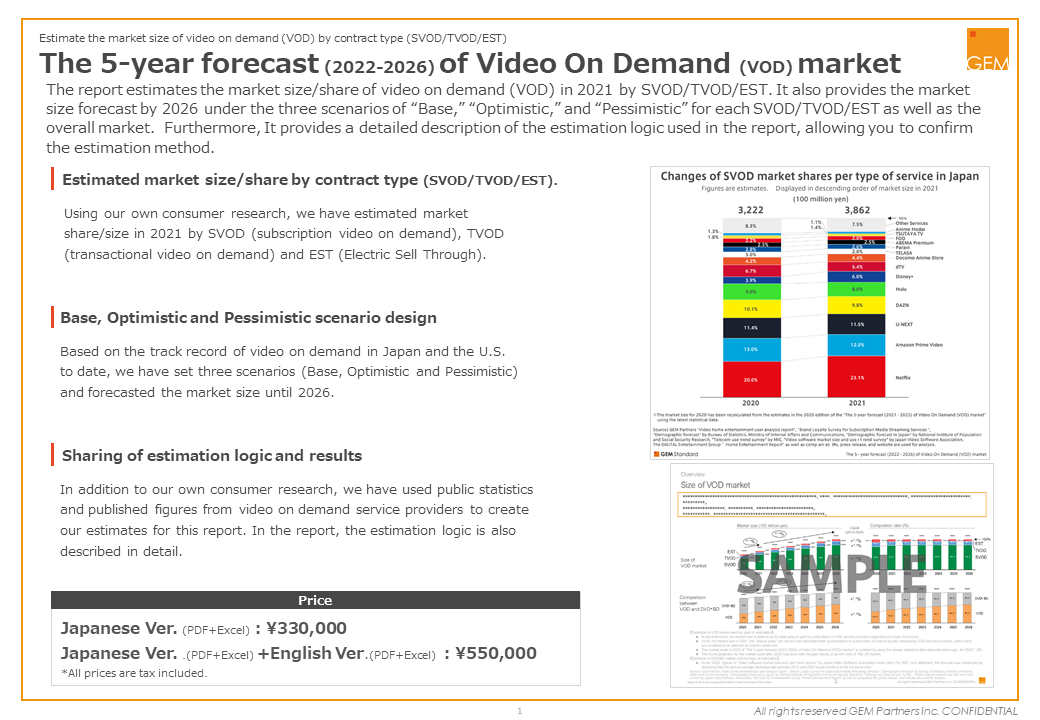 Price
Japanese Ver.

(PDF+Excel)

: ¥330,000
Japanese Ver.

(PDF+Excel)

+ English Ver.

(PDF+Excel)

: ¥550,000
*All prices are tax included.
Related Articles
Related Product
Video on demand/Broadcast/Physical home video market user analysis report (Surveyed in November 2021)
This report is an analysis that combines "type of contract (Subscription, Rental, Purchase, Free Service)" and "type of media (Video on-demand, Broadcast, Physical home video)" to grasp a wide range of the home entertainment market. For example, it is possible to grasp the combined usage status between Video on demand and Broadcasting, DVD/BD, and other services with different media types.
The report is published annually and provides an understanding of how the market as a whole has changed and moved over the past year.
Back to Articles & Report Products by GEM in English